OTTUMWA, IA—A computer-manipulated talking cat in a commercial for Fresh Step cat litter thoroughly delighted Ottumwa resident Sheila Dagenhardt Monday.
"Honey, you've got to come in here and see this ad!" Dagenhardt called out to husband Dale, who was in the kitchen making a bowl of microwave popcorn at the time. "It's so adorable!"
Dale, who missed a majority of the 30-second spot, managed to race back to the living room in time to see the cat's owner hold out a bag of Fresh Step cat litter, to which the sass-talking feline responded, "Meow you're talking!"
The ad then ended with an announcer delivering a warning to viewers to "get your cat Fresh Step, before your cat gets fresh with you."
"That was just about the cutest commercial I've ever seen," Dagenhardt said. "When the lady tried to fill the cat's box with a brand of litter that wasn't Fresh Step, the cat got all mad and put out its arm and said, 'Talk to the paw!'"
Dagenhardt enjoyed the computer-generated cat so much, later that evening she phoned her sister in Des Moines to ask if she had seen the commercial.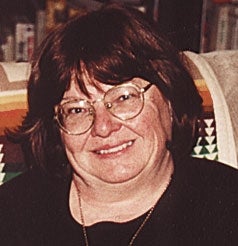 "Yeah, I saw that one during Judging Amy! It really looks like the cat's talking!" sister Deborah Sayner said. "How do they make it do that?"
"Don't go there!" added Sayner, repeating the part of the commercial in which the sharp-tongued tabby warns its owner not to reach for a bargain-brand litter.
After a lengthy discussion, the sisters came to the conclusion that the Fresh Step commercial was the best talking-animal ad they had seen since the one in which a group of brown bears sing "P-E-P-S-I" to the tune of "YMCA." They did note, however, that even though the antics of the Fresh Step cat are funnier, the Snuggle bear is cuter.
According to Fresh Step spokeswoman Roberta Alt, the Dagenhardts are not alone in their positive response to the new ad. In extensive focus-group testing, it scored 45 percent higher than last year's Fresh Step campaign, in which a large cat, heartbroken over his owner's litter choice, wakes up the neighbors by mournfully singing "O Sole Meow."
"Last year's 'Luciano Paw-varotti' spot was popular, but this one is even bigger," Alt said. "People really seem to love Fresh Step's new 'frank feline.' The cat's got attitude. Or, as we like to say, 'cattitude.'"
Created by the San Francisco-based computer-animation firm Ocean 1, the ad's special effects cost $200,000. Total project expenditures for the funny-cat commercial were $245,000, but television air-time outlays are expected to bring the total cost of the campaign to $4.5 million, a sum Alt called "well worth it in gains to brand-name recognition."
"We're currently developing other cheeky ads that humorously illustrate what might happen if you don't provide your pet with a premium cat litter like Fresh Step," Alt said. "Imagine a cat who rebels against his owner's cheap litter by donning a leather jacket, sunglasses and mohawk!"
Though Fresh Step's in-house creative team is still working on the new computer- generated cat's dialogue, Alt did confirm that the feline will utter the catchphrase, "Are you talking to me-ow?"