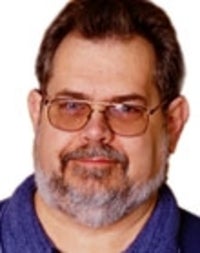 As I look around this table, I see a group of people dedicated to improving the quality of school transportation in the North Rochester School District. More importantly, though, I see a group of people I will be very sorry to leave behind. I don't want to sound too gushy or sentimental, but I'm really going to miss this task force.
Separately, we were individuals from a wide variety of backgrounds and points of view. Together, nothing could stand in our way. I'll never forget that first meeting more than four months ago, when we discussed possible names for our task force. We carefully weighed the options, knocked the ball around a bit, and, after several hours of vigorous debate, finally agreed upon "The North Rochester Task Force For Better School Transport." Seeing the way we reached that consensus, well, that was when I first sensed that we had the potential to be something special.
When we first convened at the request of the mayor's transportation advisor, we were strangers. We came from all walks of life: claims adjusters, housewives, lawyers, bus drivers. I thought nothing could unite our ragtag bunch. But for all our differences, we quickly found something every last one of us shared: a deep concern for our children and the quality of their transportation to school. It wasn't long before we were much more than a task force… We were a task family.
Bill Ostrowsky. You were such a practical joker. I'll never forget the time you read the minutes from two meetings prior instead of from the previous meeting, just to see if anyone was paying attention. No one was, so you made it through the entire thing without anyone speaking up. Even though we were embarrassed when you finally let us in on your prank, we all had a good laugh—and learned a valuable lesson about the importance of paying attention.
And Dana Huggett, your head was full of statistics, but your heart was full of concern for the kids. You had a real fire in your belly for school-bus safety. When you made that half-hour speech about how children's lives could be saved if buses were equipped with harness seatbelts instead of just lap belts, we were right there with you. We could feel your passion by the way you read from your note cards. You can't buy that sort of devotion to busing, nor can you learn it. You have to be born with it. I can't believe this is the last time I'm going to see you fidget nervously in your seat as you get ready to address the group.
We tried to make a difference, and I think we did. We really went to the mat and made some eye-opening recommendations to the city council. Like our proposal to institute a new "drop-point system," shaving hours off bus routes and saving hundreds of dollars in gas and wear-and-tear each year. It takes a special kind of task force to come up with a proposal like that.
Our shared dedication to the cause was truly moving. (That's a bit of an unintentional pun, because we're moving children from home to school.) When I wake up tomorrow, for the first time in months I'm not going to have to research bus issues. When that realization hits me, a small part of me will be gone. You all understand how much this meant to me. Task-force-wise, I've really grown. We all have.
Excuse me, I have something in my eye.
You don't participate in a task force like this without coming out a changed person. When you go through weekly meetings, sharing the same donuts and lukewarm coffee for four months, it really affects you. I barely knew anything about the issue of school transportation at first, and I didn't know anything about any of you. Now, I can say I know a little something about school transportation and a lot of something about making lasting bonds.
I'd love for this task force to go on forever, but what can you do? We accomplished our goal. We did all we could. We conducted a study and presented our report to the mayor's office. It would be inappropriate and uncalled-for to continue. We'd be living a task-force lie.
But let's keep in touch, okay? One year from today, let's meet back here and reminisce about old times. Sure, we may be in other task forces by then, but they're not likely to have the things that made this one so special: Commitment. Passion. Leadership. Dedication. Teamwork. Busing issues. Go now. All of you. And remember these days fondly.